Support Brigade Headquarters

From Jack Spirko:
Hey I just wanted to say thank your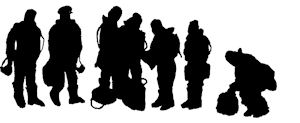 right up front for becoming a supporting member. Members like you are making TSP the best it can be. I am working hard to build a massive store house of knowledge, discounts and benefits for MSB members.

Below you will find links to all the primary pages in the members area, with a description of what they contain. The MSB is growing rapidly so make sure you take the time to get familiar with everything we provide and get the most of your membership.

Above all thank you again, and keep on living that better life, if times get tough or even if they don't.
Sincerely,
Jack Spirko
---
Download - On this page you can find Survival Podcast Downloads. This page has e-Books written by TSP Staff, premium videos that non members much purchase to view and convenient zip files of every single episode of TSP ever recorded. Even the first ones with very crappy audio.


Videos - This is where you will find exclusive members only videos. These videos are not available anywhere except here in the MSB. They are not for sale to non members and not to be distributed to non members. I also usually place the premium videos on this page as well, simply for convenience so don't download them twice.


Benefits

- You know the old saying, "membership has its' privileges"? Well with the right membership is it true. No discounts anyone can get or eBooks that are simply free to all here. This is where you can download eBook that sell on other websites, they have been donated by show supporters for our members. You can also find your

Free Lifetime Membership

to Safecastle Royal's Discount Club here along with big discounts for other vendors such as Ron Hood's Survival.com and Western Botanicals. More discounts are coming soon.


YouTube MP4s

- Members can do more then just watch our instructional videos on YouTube you can actually download MP4 versions for viewing on your iPod or on your PC or Mac without need of and Internet connection.